Health Delivery Pharmacy has quality health products and medical supplies in stock. Here are the products available in our pharmacy: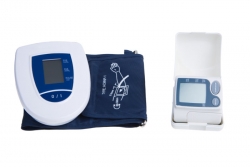 Nebulizers and Spacers
Humidifiers
Mobility aids such as canes and walkers
First Aid Kits
Testing kits
Diabetic Supplies
Blood Pressure Monitor
Compression Stockings
and more.
Buy your essential medical supplies here at Health Delivery Pharmacy. Visit our location at Eisenhower Dr., Bldg. 1 Savannah, Georgia. You can also contact us at 912-200-9250 if you have any queries.