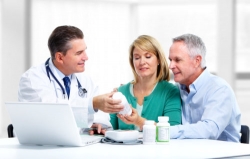 Here at Health Delivery Pharmacy, one of our goals is to optimize drug therapy and improve therapeutic outcomes for our customers. That is why we offer Medication Therapy Management (MTM). In this program, you will be educated with proper medication management by our health experts.
We also offer Medication Synchronization services. This enables you to coordinate the refill of your prescriptions so you can pick them up on a specific and scheduled day of each month.
For our services, please contact us at 912-200-9250.