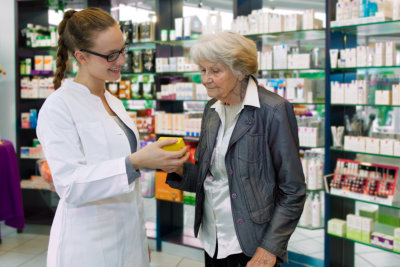 Just like a coin, your medicines also have two sides to them – the beneficial and the detrimental effects. However, since the medicines are intended for the patient's safety, we have to observe the correct ways in order to take full advantage of the benefits of our medications.
As your trusted provider of generic or prescribed medicines, let us impart to you the following essential reminders with regards to your medication so that your safety can be preserved:
Adhere to your doctor's prescriptions and the medicine's instructions. With prescribed medicines, you will have clear instructions from your doctor so that you can be guided on what you ought to do and how much you ought to take. With over-the-counter medicines, however, you can follow the instructions from the medicine label or talk with the pharmacist for further assistance.

Always follow the right dosage fit for the patient's age. It's incorrect to think that taking more than the required dosage can help treat the illness faster. Overdosing on your medications can be harmful to your health if it's not addicting or fatal. Some medicines need to be measured correctly, especially for the children. Use syringe or measuring cups to serve the right amount to your patient.

Some medicines have to be taken at a particular time of the day. For instance, every four hours, after breakfast, or just before retiring to bed. When there are particular instructions such as these, they also need to be complied with not only to ensure that you're adhering to your medicines but also to prevent taking the medicines beyond the expected amount at the specific period.

While sharing is good, sharing your medicines may not be a good idea. When your medicine is specifically prescribed to you, don't give this to your child or to another person who may be having a different kind of illness than you. To be safe, take your medicines only for yourself.

Avoid taking your medicines with alcohol. Some drugs have negative reactions to certain drugs. The effectiveness can even be affected. For your safety, just use water when you need assistance in swallowing your pills.

Take your medicines under bright lighting. This ensures that you can read the medicines correctly, as well as their instructions. This way, you can avoid mistakes in taking your medicines and receive the full benefits of the medicines.

When you notice unpleasant reactions from your medicines, don't hesitate to relay this information from your doctor. They will be able to help you evaluate your condition and provide better alternatives if ever you have bad reactions to your medicines.
Your overall safety and well-being are also on top of our concern at Health Delivery Pharmacy. We encourage you to talk with our friendly pharmacists should you have any question or concerns about your medicines. When you need reliable partner for your medical needs, don't think twice of keeping in touch with us.