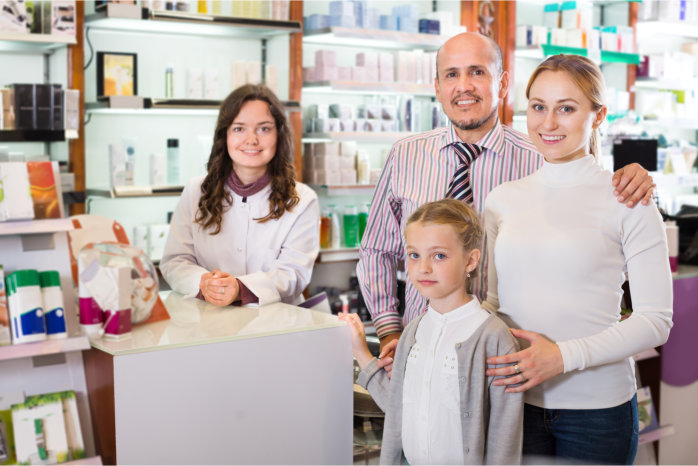 Partnering with a pharmacy is a surefire way to improve your health and wellness. While people do their best to care for themselves, there is no substitute for the service and health advice you can get from a pharmacy. Modern-day drug stores, like Health Delivery Pharmacy, offer a complete range of solutions that go above and beyond the needs of their clients. Of course, this is just the tip of the iceberg as there are plenty of other reasons why collaborating with a pharmacy would help you better manage and take care of your health.
The pharmacist. It's normal for people to have confusions over their prescription medications. By the time they remember to clarify things with their doctors, they would already be having trouble getting in touch with them. One knows they cannot just take their medication without being absolutely sure about the specifications. More often than not, neglecting the important details regarding medication administration would end up negatively impacting a person's health. This doesn't have to be an issue with the right pharmacist. You can simply call or drop by your local pharmacy and ask your pharmacist to clear the air on any confusion resulting from miscommunication or lack of communication with your doctors.
The services. Modern-day pharmacies don't just provide general services; they offer a complete range of solutions that include specialized ones that meet the individual needs of their clients. This is one of the most important things to look for in a pharmacy. While an establishment may have earned a good reputation providing general solutions, sometimes that may not be enough. You don't want to experience the hassle of looking for another pharmacy just because your current one can't deliver services that cater to your specific needs. In this day and age, you have to go for establishments that offer comfort, convenience, and specialized services.
Free delivery. If you're sick or nursing an injury, there's no way you'd want to leave your home and disrupt your rest. Today's pharmacies understand that, and wouldn't want you to do anything that would affect your recovery. For this reason, they offer free delivery services that help you save on time, money, and effort. You can simply place your orders, fill, refill, or transfer your prescriptions online.
Health products. Pharmacies are known for the complete range of health products they sell, these include vitamins, supplements, skin care products, and over-the-counter medications. These items are crucial to the maintenance of your health and well-being. When you get sick with the flu, you can simply ask someone to drop by the pharmacy to get you some medication.
Partnering with a pharmacy for your health and wellness is definitely the right decision. Don't wait until you or a family member starts experiencing health challenges before you decide to do so. Reputable pharmacies, like Health Delivery Pharmacy, don't just focus on curative, but also preventive measures that help you live a happy life for as long as you possibly can.